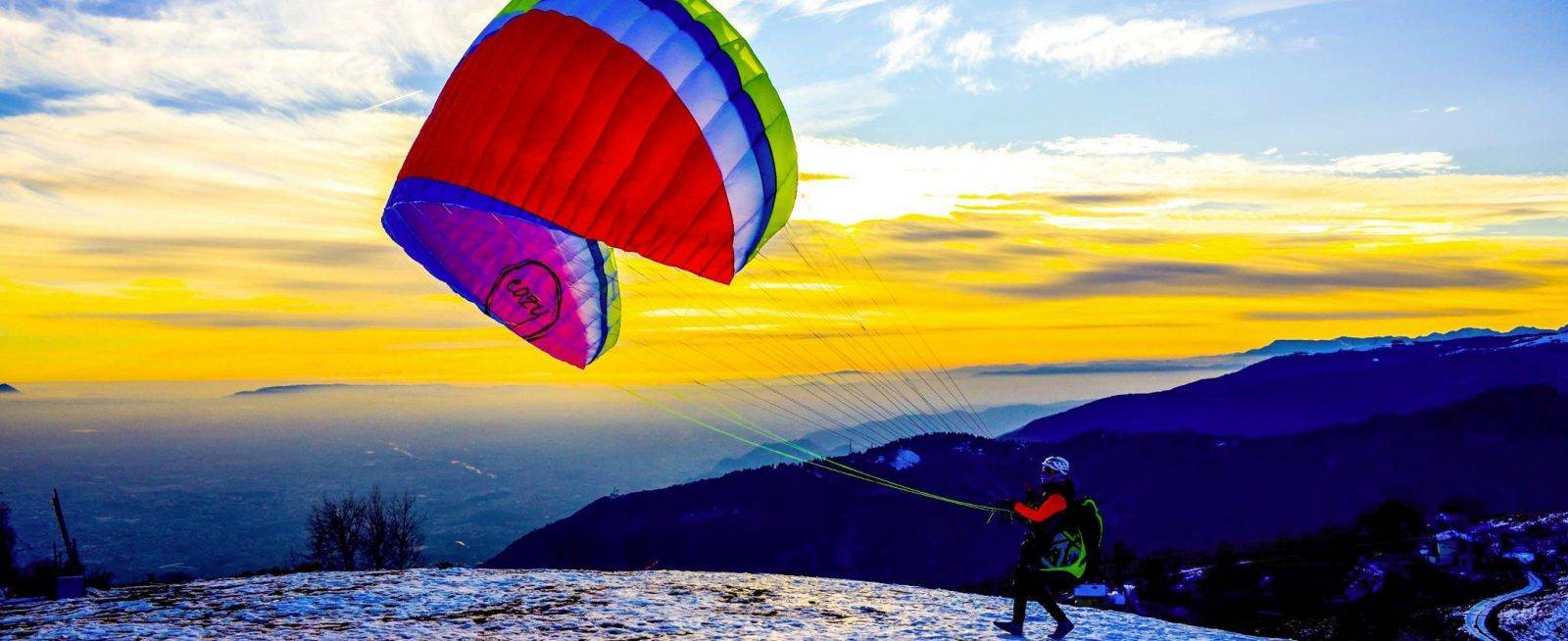 EN-A gliders are generally renowned as safe, predictable, but they are also equally regarded as boring, with no feeling, no great discernible handling, slow – and only for beginners.
The Eazy 2 Superlight shrugs off these clichés and sets a complete new standard for EN-A wings – maximum forgiveness in combination with fun in flight. Maximum forgiveness in combination with fun in flight.
Eazy 2 – The most fun EN-A glider on the market!
Perfect for your first and all the next steps in paragliding!
We've added a dash of agile handling ability, proving that an EN-A can be safe and have the range to be nippy – and at the same time flat and efficient. The long and progressive brake travel is forgiving for beginners but doesn't inhibit evolving pilots from making direct and snappy moves – a real fun machine.
Beginner

100%

100%

Occasional

100%

100%

Expert (Acro Beginner)

35%

35%

School

100%

100%

Competitions (Dolomitenmann etc.)

15%

15%

Hike&Fly (Superlight Edition)

100%

100%

XC

35%

35%
Your first glider. A confidence-inspiring wing that will allow you to develop and evolve your skills with maximum forgiveness, safety and fun.

Keeping you smiling for longer. Agile handling characteristics for long-lasting satisfaction!

High-stability and perfect start characteristics, making it ideal for hike & fly applications.

Small sizing support for lighter pilots (XS and XXS)
The Eazy 2 is highly stable, offering a new level of passive safety – nothing can really shake it. It drives through turbulence as if it wasn't present, and the canopy stays where it belongs – overhead, with rock-solid stability.
Due to the glider's reduced weight, launch behaviour is excellent – and pilots will notice a slight yet crisp increase in steering precision and agility, matched with our trademark 'comfort in flight'.
It's the perfect choice for your first flights. Predictable, fun and confidence inspiring. We've developed this glider not only for the entry-level pilot, but also for those developing pilots seeking a fun and reliable glider that supports extended progression with the added versatility of being Hike and Fly adventure ready.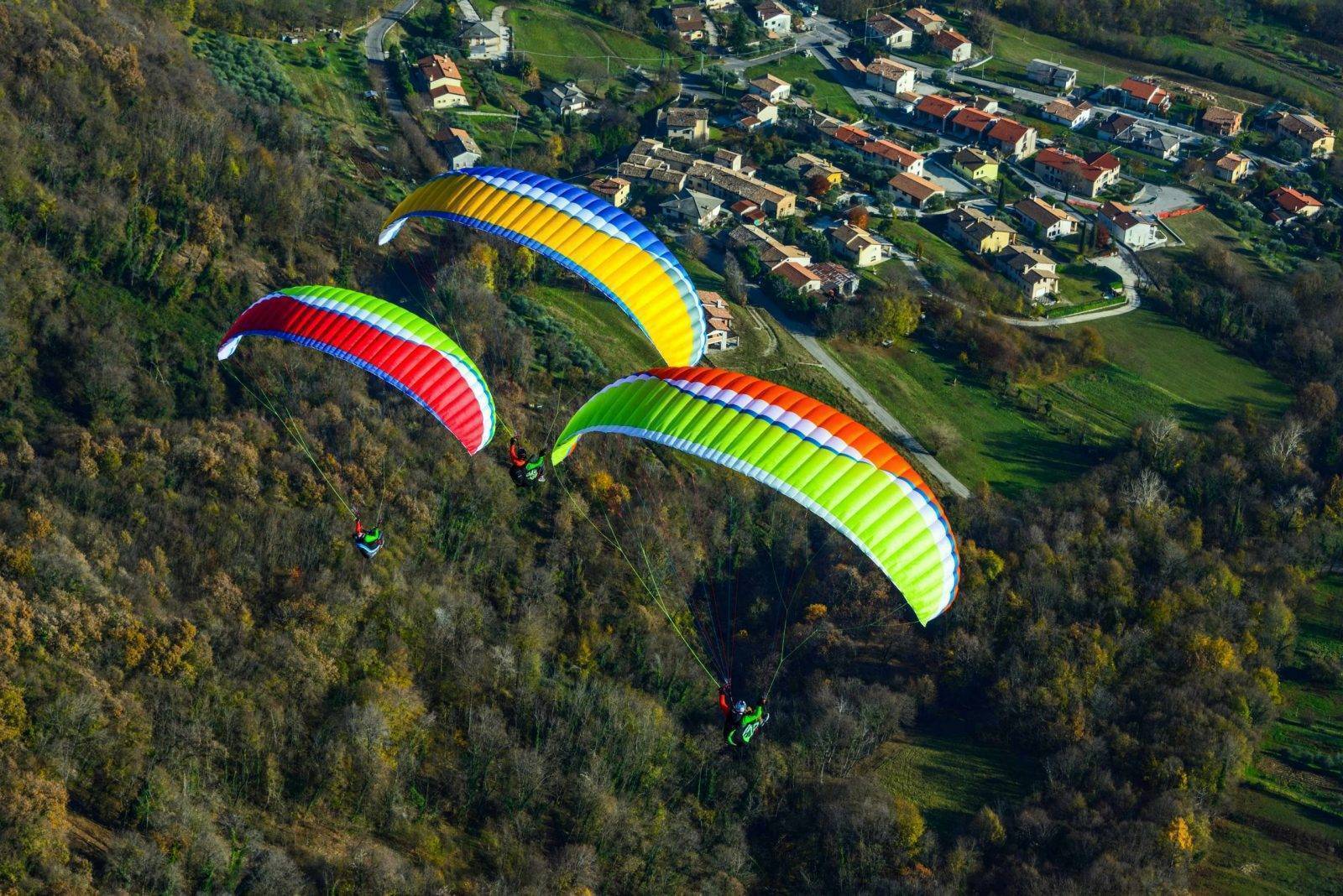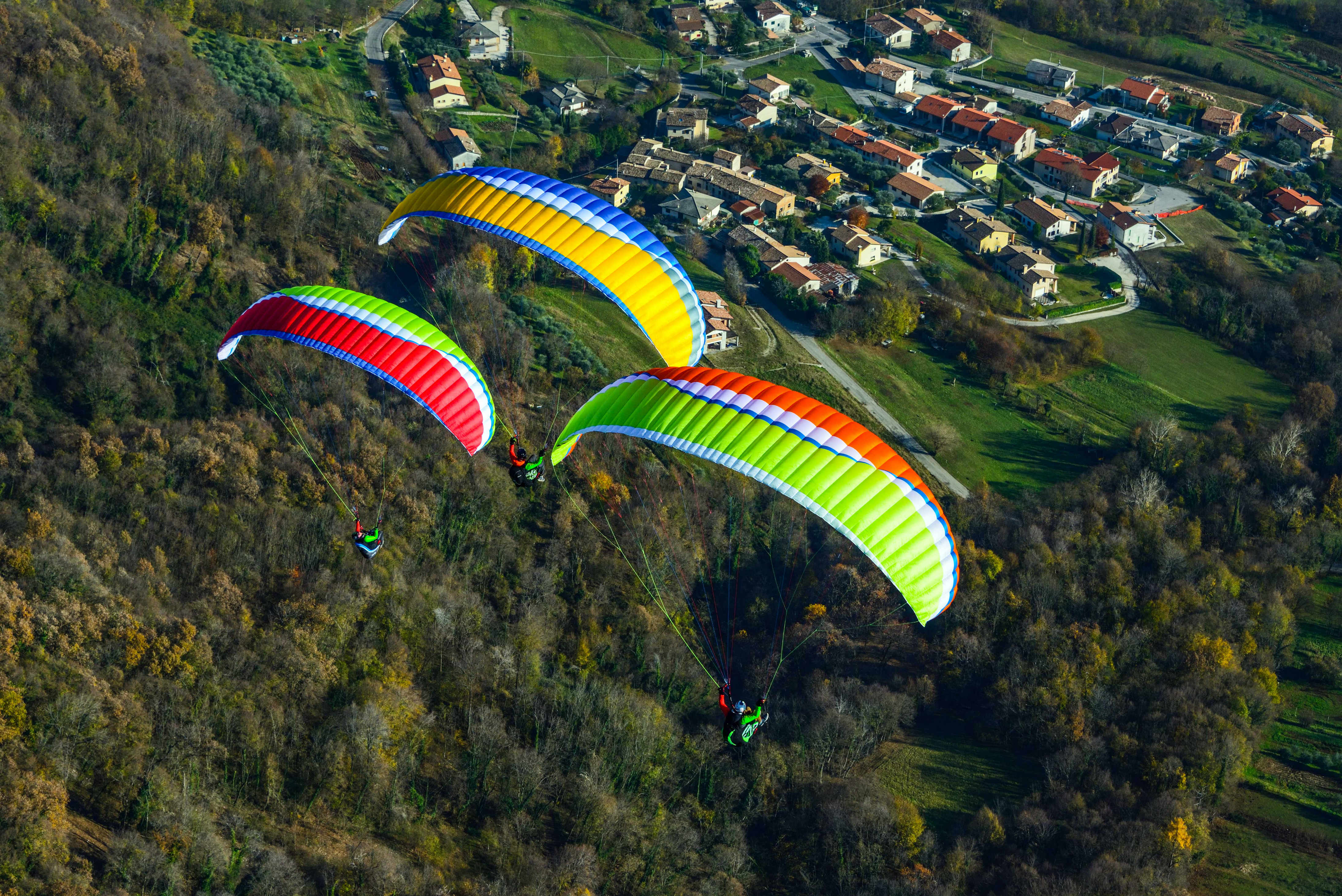 The weight of the glider: The Eazy 2 comes in two Versions – Standard and Superlight. In the Superlight version, the glider weight starts at an incredibly light 2.75 kg.
Takeoff behavior: No tendency to overshoot – easy to control. There is really nothing more to say about it.
Risers: The risers, like the entire glider, are easily accessible and immediately understandable.
The sizes: The Eazy 2 comes in super small sizes for lighter pilots (real XXS & XS Sizes!)
Newly developed "high-lift" profile – for more Buoyancy and Stability

3D-Cut and Nose wire

Wingtip Vortex Holes® diffuse vortex drag by releasing redundant pressure, further improving performance.

RazorEdge® trailing-edge technology, featuring mini-ribs
Mini Ribs
Risers:

20mm riser with adjustable AD neoprene comfort handles

Separated A-riser for effortless big-ears, featuring "Ears" tabs

B-riser labelling
Right/Left riser colour coding
Long and light acceleration system
"With the Eazy 2 – #sexyhandling I immediately felt comfortable in the air. The simple takeoff behaviour, of course, not only helped me in my training immediately confidently and safely to practice paragliding. "
– Michi Zelzer (Just got his license)
"I can fully trust the Eazy 2! Even the first Maneuvers I was able to practice with it without any Problems and gain Self-confidence. The unfathomably Handling immediately got me! I love to fly acro with the Eazy 2 as well. "
– Tzak (Acro Artist)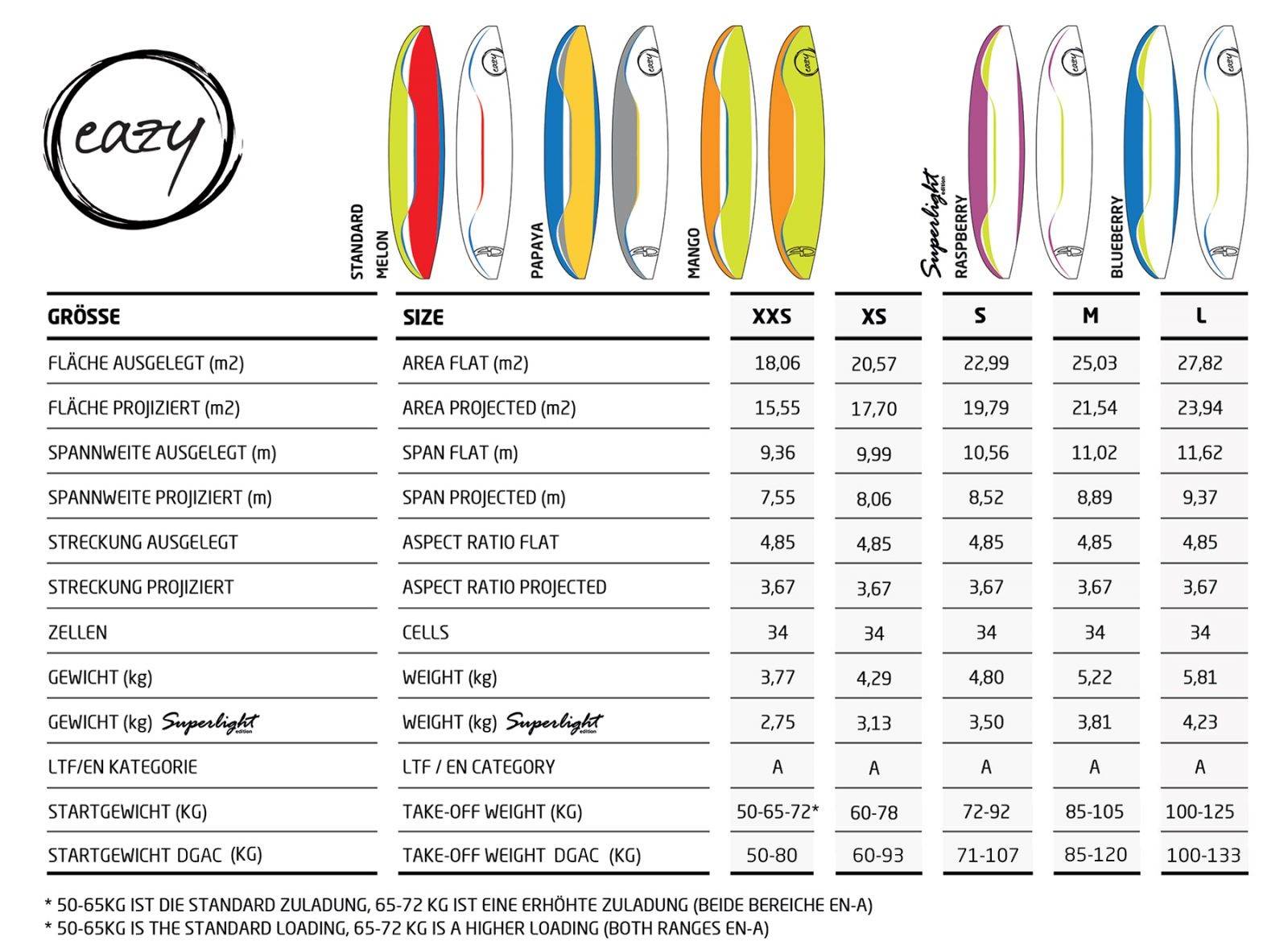 Special Colours desired?
Of Course, you can also customize this glider with the help of our configurator and order it in special colors!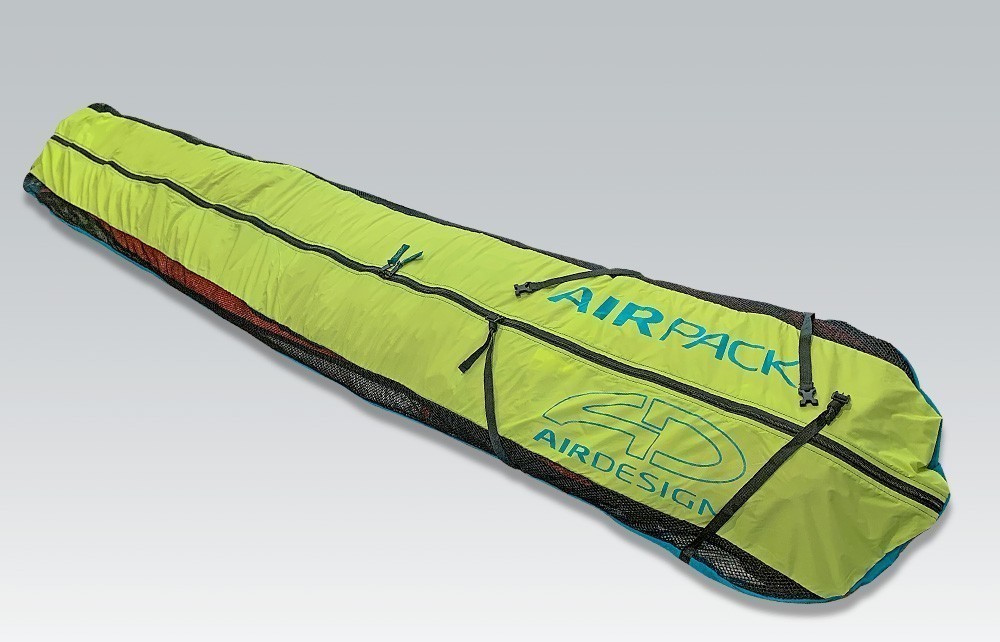 Your Eazy 2 – #sexyhandling package
Delivery
Glider

Comfort Rucksack 130L
AirDesign AirPack
Map with Manual (USB stick)

Repair Materials and AirDesign Stickers