The third generation of our high-end B wing follows the seamless virtues of its predecessor – top performance, combined with comfort in flight.
A great amount of development in design evolved from the HERO (our new ultra-light high-performance wing) and is also geared for top performance in the high B category.
Rise 3 – The name says it all!
Perfect for all your paragliding adventures!
The Rise 3 accompanies you everywhere on your paragliding adventures. Whether XC, Hike & Fly, Soaring or easy fun flights – the Rise 3 is simply our #funmachine!
The Rise 3- #funmachine has proven itself in the market and excites pilots all over the world.
Beginner

25%

25%

Advanced pilots

100%

100%

Expert

75%

75%

School

5%

5%

Competitions

40%

40%

Hike&Fly

70%

70%

XC

100%

100%
The Rise 3 is a real machine – not only when it comes to "fun"! He rises and glides incredibly well and won't let you down while thermaling or crossing a valley.
In addition, the Rise 3 has a very high final speed, which allows trouble-free fast flying with high passive safety!
Especially for XC flights, performance in turbulent and moving air and headwinds is very important. Here the Rise 3 is very well positioned and will inspire you!
From your initial launch, you'll notice that everything feels simpler, sharper and cleaner. The Rise 3 reacts directly to pilot input. The agile handling makes it easy to stay in every thermal. At same time the wing dampens turbulence effortlessly. The well balanced flying behaviour transfers into comfort in flight. The high stability makes flying stress-free, allowing the pilot to remain relaxed and achieve more. Under acceleration, the Rise 3 shows its racing genes. The surroundings blur. The top speed is astoundingly high for its class. Collapse behaviour is according to class. Collapse behaviour is according to class, nevertheless, the glider is forgiving and easy to control.
Rapid height-loss manoeuvres such as B-stalls, spirals and big-ears are performed normally.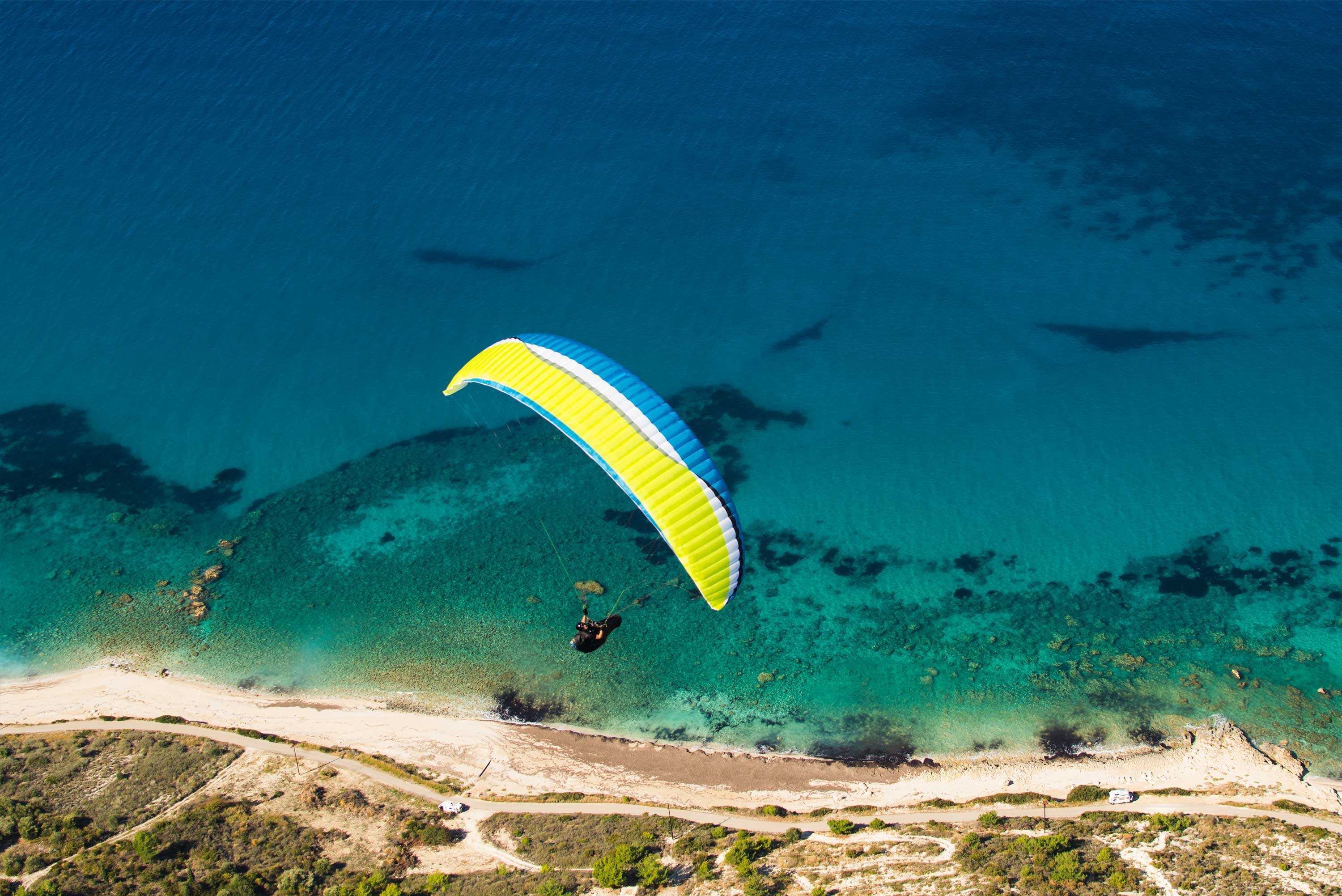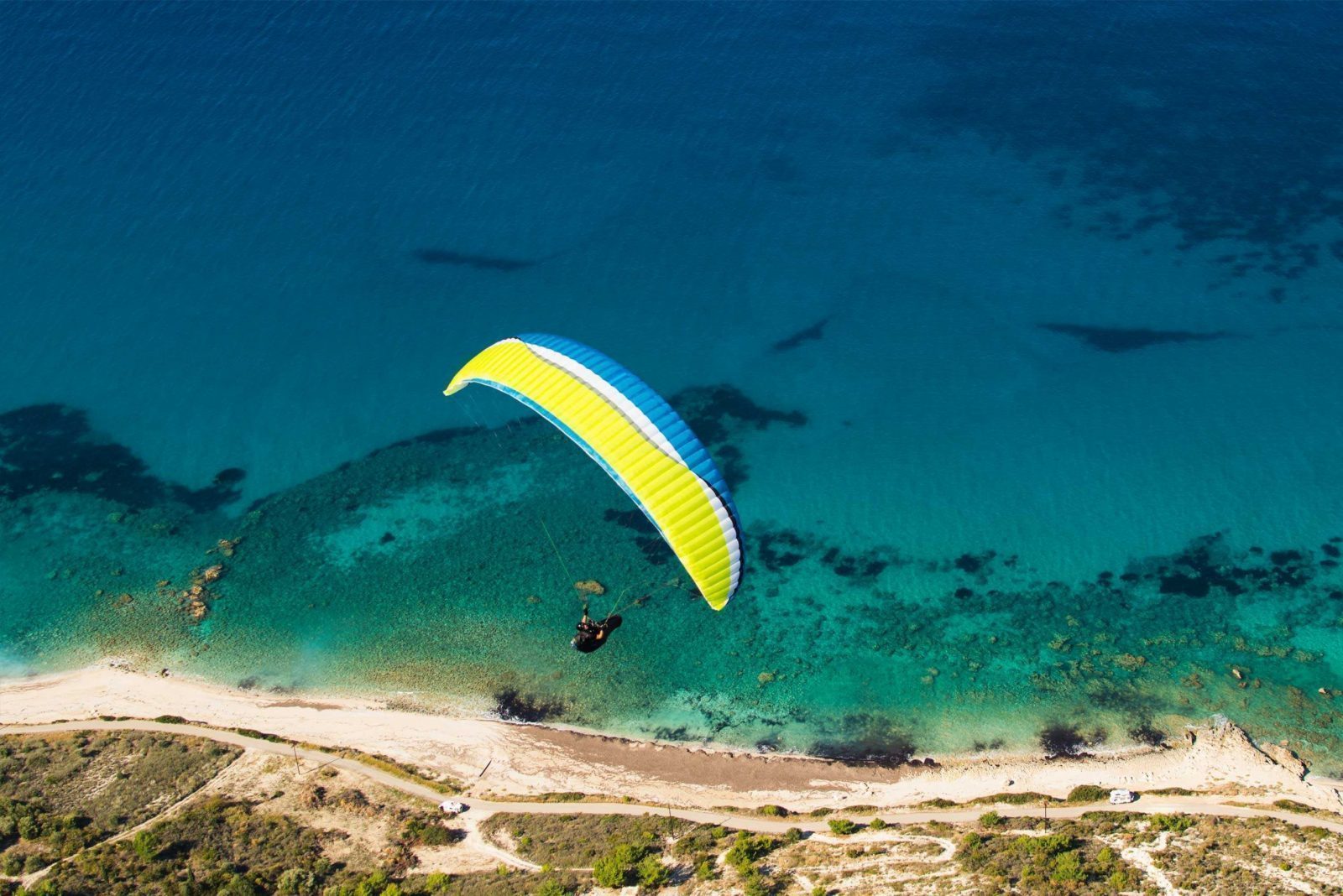 New Generation Airfoil: Design cues taken from the HERO provide excellent performance, stability, climbing in thermals, high top-end speed and overall comfortable flying characteristics.
Winglet-Design: We've introduced a winglet profile shape to the tips – similar to modern airplanes. By applying this design feature, it enlarges the projected aspect ratio and improves performance. Moreover, it enhances directional stability.
Inner Construction: The internal construction has been newly concepted and optimized. This supports weight reduction and increases positive flying characteristics. It is widely known that internal design construction has a large part to play in the overall characteristics of the glider.
Lightweight construction with durable materials

Stabilo Winglets

Shark-Nose

Vortex Holes

3D-Cut

Mini-Ribs

Razor-Edge

Race Lines

Performance Risers

C-Control System

50/50 AirPack
"With the Rise 3, AirDesign has sent a really powerful wing into the high-end B class race!
– Franz Sailer (Thermik Magazin)
"The Rise 3 is the perfect XC machine for me! A lot of security and performance combined!"
– Jennifer (XC-Pilotin)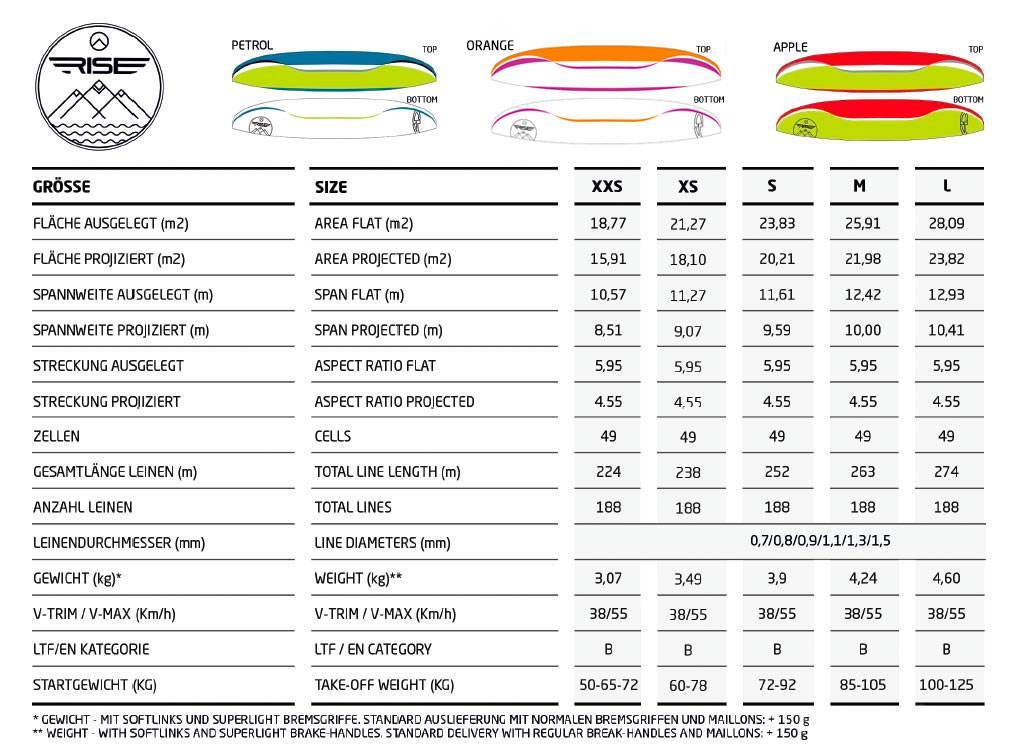 Special Colours desired?
Of Course, you can also customize this glider with the help of our configurator and order it in special colors!
your Rise 3 – #funmachine Package
Delivery
Map with Manual (USB stick)

Repair Materials and AirDesign Stickers
[cmdm-files-list filter=0 search=0 categoryfilter=0 userfilter=0 tagsfilter=0 toggletree=0 usercontrols=0 category=153]
[cmdm-files-list filter=0 search=0 categoryfilter=0 userfilter=0 tagsfilter=0 toggletree=0 usercontrols=0 category=156]
[cmdm-files-list filter=0 search=0 categoryfilter=0 userfilter=0 tagsfilter=0 toggletree=0 usercontrols=0 category=157]
[cmdm-files-list filter=0 search=0 categoryfilter=0 userfilter=0 tagsfilter=0 toggletree=0 usercontrols=0 category=155]
[cmdm-files-list filter=0 search=0 categoryfilter=0 userfilter=0 tagsfilter=0 toggletree=0 usercontrols=0 category=154]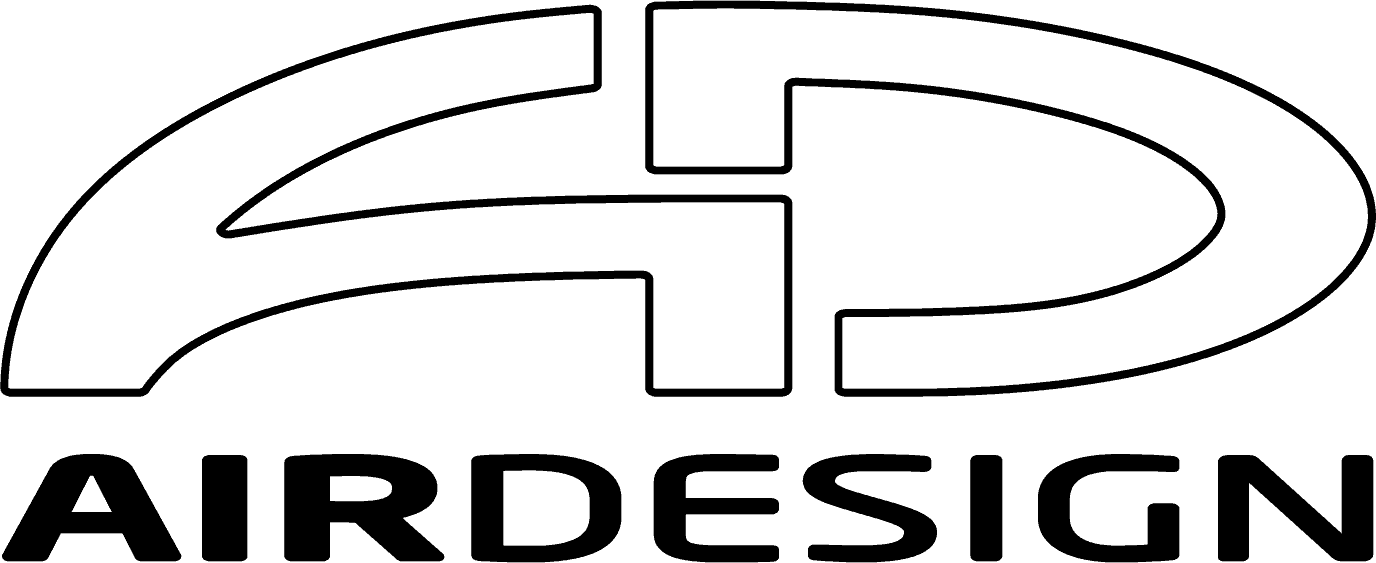 Where you can find us
AirDesign GmbH
Rhombergstr. 9, 4.Stock
A-6067 Absam
Innsbruck