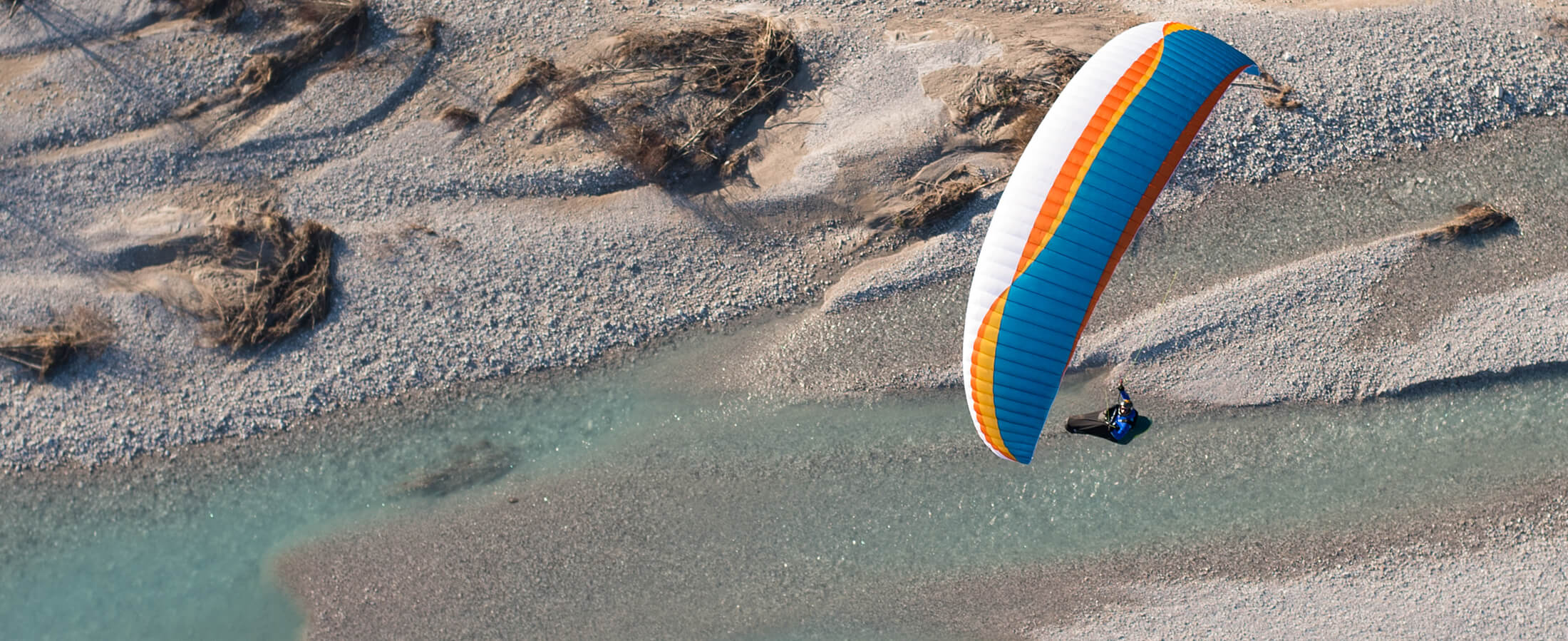 We were driving back from Austria. Supposed to go back to work… but we had the new Rise 4 in our trunk! We passed by Annecy, nobody in the air but who cares? The Rise 4 was there, waiting for us. Gosh that was too tempting! We stopped the van and hiked up to the take-off. It wasn't London's calling, but the call of the Rise 4 instead! We were laughing like kids. Unexpected flight in sight. The excitement to have a new toy, right there.
It felt so good to have a lightweight backpack while we were walking to our improvised take-off. Christmas time was in the air as we opened up our present: a beautiful new Rise 4 made with love and passion to offer fun and durability. We felt young and beautiful, like in the song! The launch was a formality. Once in the air, the game was on. Whereas we were expecting a long and nice glide, the vario started to friendly sing and opened up our perspectives. We began to play in the light thermals. We were having so much fun and it all felt so natural. The Rise 4 was moving nicely and appeared to be totally reliable above Lake Annecy. The carve was light, smooth and progressive. Pushing the bar put a grin on our faces. What a flight! We had the Rise 4 so we went, and the day just proved us right. AirDesign Rise 4: Break your own rules.
Beginner

20%

20%

Intermediate

80%

80%

Advanced

100%

100%

Expert

80%

80%

Cross Country

100%

100%

Hike and Fly

60%

60%

Expedition

40%

40%

Cross Country Competition

80%

80%

Hike & Fly Competition

60%

60%
How to describe the Rise 4 …
… in one word?
Intuitive!
… in one image?
Gliding home at the end of an epic XC flight an April day in the Alps
… in one dream?
Some bivouac-flying with tons of top landings, the Rise 4 is made for it!
"For every AD wing, we use a claim and a hashtag. For the Rise 4, we chose The Wow Effect and the #thermalmonkey. We really had this moment on the first flight. We were just amazed by the simplicity of the wing. Everything is just simple. And at same time it's a performance monster. The glider is simply perfect!"
Did you know?
The RISE first of its name arrived on the market in 2012, the M size weighed 5.8 kg. Thanks to its design and chosen materials, the Rise 4 weighs 4.5 kg. An even lighter version with an optimized construction is planned for spring 2020.
The increase of performance was mainly achieved by a modified profile and refined inner structures.
We added some cells for more profile consistency and chose material optimized to get a light canopy resulting in a low glider weight. Still, passive safety is striking higher than you would expect in this class.
The trailing edge looks optically cleaned by adding a brake-raff system.
The new designed riser has got a B-C control which is effectively working throughout the whole speed range.
We also added to the accelerator RONSTAN ball-bearing pulleys for a soft feeling at the speed bar.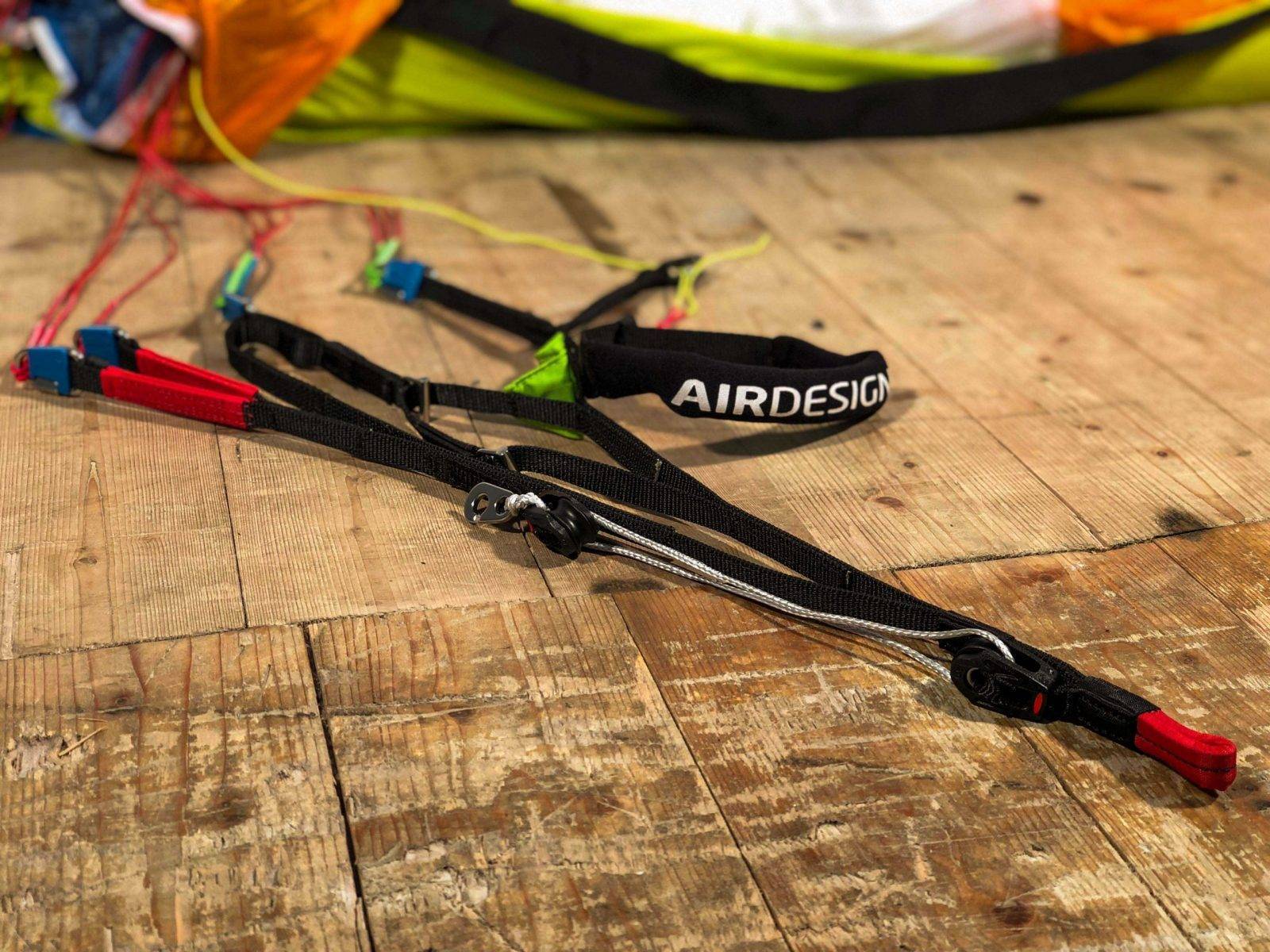 Technical Specifications & Colours
The Rise 4 is a high-end EN-B wing. Nevertheless, we were able to make the flying characteristics well balanced and forgiving. With the Rise 4 you get a really comfortable wing in this kind of class.
Did you know?
As already known from our other gliders the Rise 4 has got the WINGLET design and the VORTEX hole technology – for improving further performance. Vortex holes also allow automatic dust clean-up of the glider.
| Size | XXS | XS | S | M | L |
| --- | --- | --- | --- | --- | --- |
| Area | Flat (m2) | 18,77 | 21,34 | 23,83 | 25,91 | 28,08 |
| Area | Projected (m2) | 15,97 | 18,16 | 20,27 | 22,04 | 23,89 |
| Span | Flat (m) | 10,54 | 11,24 | 11,88 | 12,39 | 12,89 |
| Span | Projected (m) | 8,47 | 9,03 | 9,54 | 9,95 | 10,35 |
| Aspect ratio | Flat | 5,92 | 5,92 | 5,92 | 5,92 | 5,92 |
| Aspect ration | Projected | 4,49 | 4,49 | 4,49 | 4,49 | 4,49 |
| Cells | 53 | 53 | 53 | 53 | 53 |
| Weight (kg) | 3,59 | 3,90 | 4,25 | 4,52 | 4,75 |
| V-TRIM/V-MAX (km/h) | 38/55 | 38/55 | 38/55 | 38/55 | 38/55 |
| LTF/EN Category | B | B | B | B | B |
| Start weight (kg) | 50-65-72* | 60-78 | 72-92 | 85-105 | 100-125 |
Take Off Weight is considered as the flight-mass (including Pilot, Glider, Harness, Reserve, Gear…)
* 50-65kg is the standard payload, 65-72kg is an increased payload (both areas EN-B)
Sail
• Top surface: DOKDO-20DMF(WR) 35 gr
• Bottom surface: Porcher Skytex 27 classic II
• Ribs: Dominico DOKDO-204432FM
Lines
• Top lines: Edelrid 8001/U-070, 090
• Middle lines: Edelrid 8001/U-130, 190
• Main lines: Edelrid 8001/U-190, 230, 280
Riser: 13mm Aramid
Maillons: 4.3mm JOO-TECH/Korea
DURALIGHT
WINGLETS
VORTEX HOLES
S-NOSE
RIGI-RODS
3D-CUT
MINI-RIBS
RAZOR EDGE
SWIVEL BRAKE LINKS
MAILLON CLIPS
UNSHEATHED LINES
13mm ARAMID RISERS
BS PULLEY CONNECTOR
B/C CONTROL
AirDesign has a small one
We work hard on every model to be able to maintain the behavior of the glider in terms of flying, and also outside the flight envelope, for all the certified weights, starting by the smallest ones. The certification of most of our wings starts at 50 kg because we chose to announce only what we have actually tested. And above all, because we make sure that the glider is efficient, secure and fun at this load and this is as important as the certification itself! Our aim is to have light pilots find the same pleasure to fly as heavier ones.More info

Special Colours desired?
Of Course, you can also customize this glider with the help of our configurator and order it in special colors!
The color combinations made on this simulator do not take into account the effects of transparency.
They are only indicative and allow you to give the information of choice of color to your dealer.
To better visualize the effects of transparency, do not hesitate to visit the various product pages of the site.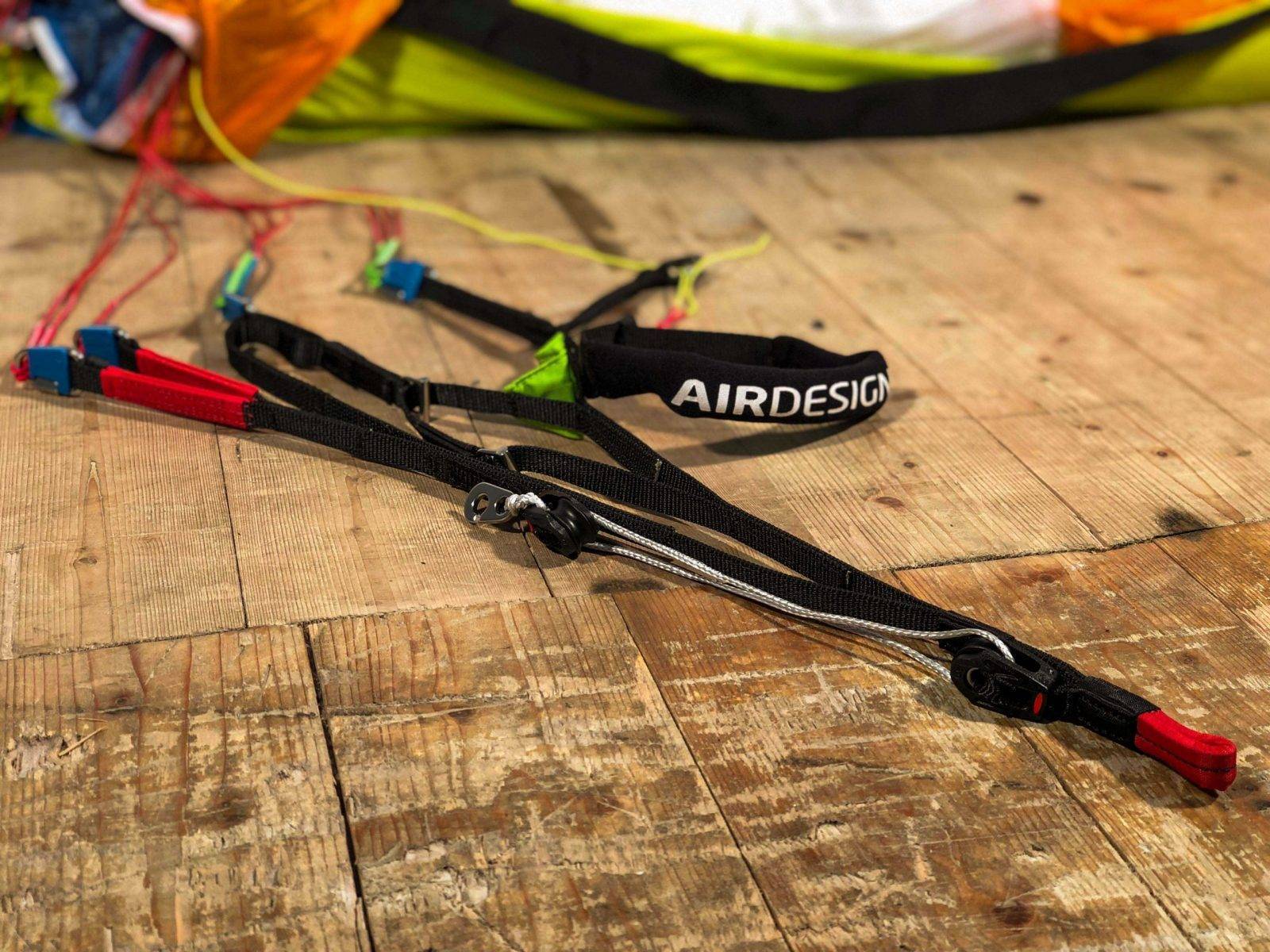 your Rise 4 – #thermalmonkey package
Delivery
Goodies

Repair Materials and AirDesign Stickers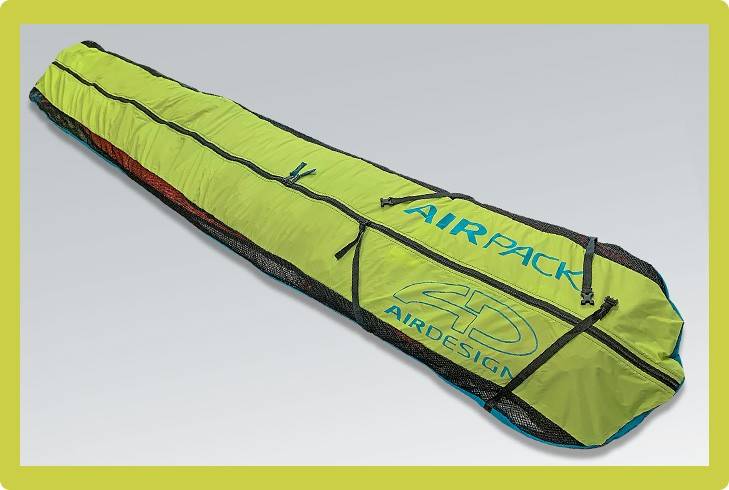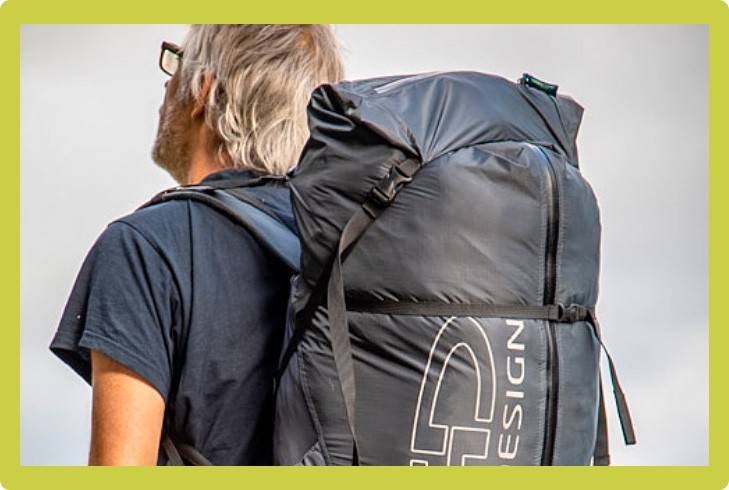 AirDesign – Hike&Fly "trail" Rucksack