LiVi #lightwithpersonality
Lois pulled back her hair and readjusted her headphones. Billie Eilish was whispering in her ears "I'm the bad guy".
She waited for the end of the song then began to read aloud:
"Its name was LiVi. It could've been Livy, and the idea of sounding like Poison Ivy, the beautiful but poisonous Batman's foe, was tempting. But they had chosen LiVi for Light Vivo. Of course. It was the light version of the latter, not its dark side. Oh wait, that was tempting too". Lois interrupted herself.
Being the bad guy, the big bad wolf, the villain. "Break your own rules" they said. For sure, she could've listed its numerous qualities: exemplary take-off, great feeling in thermal, and excellent glide ratio.
But the LiVi was more than the sum of its attributes. It's got personality. By the way, Lois wondered: "why do people always remember the bad guys in the movies?" The LiVi definitively should be the one to be remembered. So, its pilot had better live extraordinary adventures with it, because it is the kind of glider that totally deserves it! To live the high life. Absorbing the first rays of the sun, exploring wild lands, and admiring sunsets.
Living fully. That's what this fantastic wing, both lightweight and compact, was meant for.
Finally, having discovered that Livy was also the name of a historian of ancient Rome, Lois was happy that they had named it LiVi instead. With its own name, this mid-B glider will be the one to remember.
Beginner

60%

60%

Intermediate

100%

100%

Advanced

80%

80%

Expert

40%

40%

Cross Country

80%

80%

Hike and Fly

100%

100%

Expedition

80%

80%

Cross Country Competition

40%

40%

Hike & Fly Competition

60%

60%
How to describe the LiVi…
…in one word?
Supernatural
…in one image?
A pilot, standing hands on hips, looking at the valley like a superhero watching over his city, after reaching a takeoff accessible only on foot.
…in one dream?
Your first bivouac flight, right behind the house! an adventure in which you are the hero!
"For every AD wing, we use a claim and a hashtag. For the LiVi, we chose The one and only and #lightwithpersonality. The LiVi is not only a Light Vivo 2. It is also a brand-new glider in our range. Of course, it is based on the Vivo 2 as we love its behavior but the LiVi will now meet the massive pilots' demand for a light glider in the EN-B category."
Did you know?
The construction of the LiVi includes a new super light fabric. After several years of tests, we've decided to use the Dominico 10DSF for top and bottom surface, with a wise selection of coating sides.
– New nose guard patches on the leading edge: robustness is the key!
– Use of Nitinol rods to save weight and ensure compact folding.
– Dominico 10DSF for top and bottom surface.
– Thinner, all unsheathed but colored lines (Aramid, Edelrid 8001U).
– Saving 800 to 1000g over the already semi-light Vivo 2 and so compact folded.
– On the leading edge, ground attachment loops help to prevent the paraglider from slipping on a steep and/or slippery slope (snow).
Did you know?
The weight saving on the canopy and lines has allowed us to keep 12mm aramid risers, for ease of use – which is a must in this class. They therefore offer the same new B-C steering system as the Vivo 2.
Technical Specifications & Colors
So, are you more Batman or Robin? The Joker or the Penguin? Never mind, with the LiVi you've got the right EN-B glider to express your own personality and make your own way. Just go for it!
| SIZE | XXS | XS | S | M | L |
| --- | --- | --- | --- | --- | --- |
| AREA FLAT (m²) | 19,33 | 21,94 | 24,47 | 26,72 | 28,66 |
| AREA PROJECTED (m²) | 16,40 | 18,63 | 20,77 | 22,68 | 24,33 |
| SPAN FLAT (m) | 10,20 | 10,87 | 11,48 | 11,99 | 12,42 |
| SPAN PROJECTED (m) | 8,10 | 8,63 | 9,11 | 9,52 | 9,86 |
| ASPECT RATIO FLAT | 5,38 | 5,38 | 5,38 | 5,38 | 5,38 |
| ASPECT RATIO PROJ. | 4,00 | 4,00 | 4,00 | 4,00 | 4,00 |
| CELLS | 49 | 49 | 49 | 49 | 49 |
| WEIGHT (kg) | 2,96 | 3,26 | 3,48 | 3,74 | 3,97 |
| START WEIGHT (kg) | 50-65-72 | 60-78 | 72-92 | 85-105 | 100-120 |
| EN / LTF CATEGORY | B | B | B | B | B |
Take Off Weight is considered as the flight-mass (including Pilot, Glider, Harness, Gear…)
Sail
• • Top Sail: Dominico DOKDO-10DSF double coated 25 g/m2
• Bottom Sail: Dominico DOKDO-10DSF double coated 25 g/m2
• Ribs: Dominico DOKDO-204432FM / Skytex 27 hard
Lines
• Top lines: Edelrid 8001/U-070, 090
• Middle Lines: Edelrid 8001/U-130
• Main Lines: Edelrid 8001/U-190,230,280
Risers: 12mm Aramid
Maillons: 4.3mm JOO-TECH/Korea
SUPERLIGHT construction
Winglet design
Cross Shark Nose
Nose Guard Patches
Nitinol-Rods
Vortex Holes
3D-Cut
Mini-Ribs with full internal seams
Razor Edge
Unsheathed colored Lines
12mm Aramid Risers
Superlight break handles
BS pullet connector
Special Colours desired?
Of Course, you can also customize this glider with the help of our configurator and order it in special colors!
The color combinations made on this simulator do not take into account the effects of transparency.
They are only indicative and allow you to give the information of choice of color to your dealer.
To better visualize the effects of transparency, do not hesitate to visit the various product pages of the site.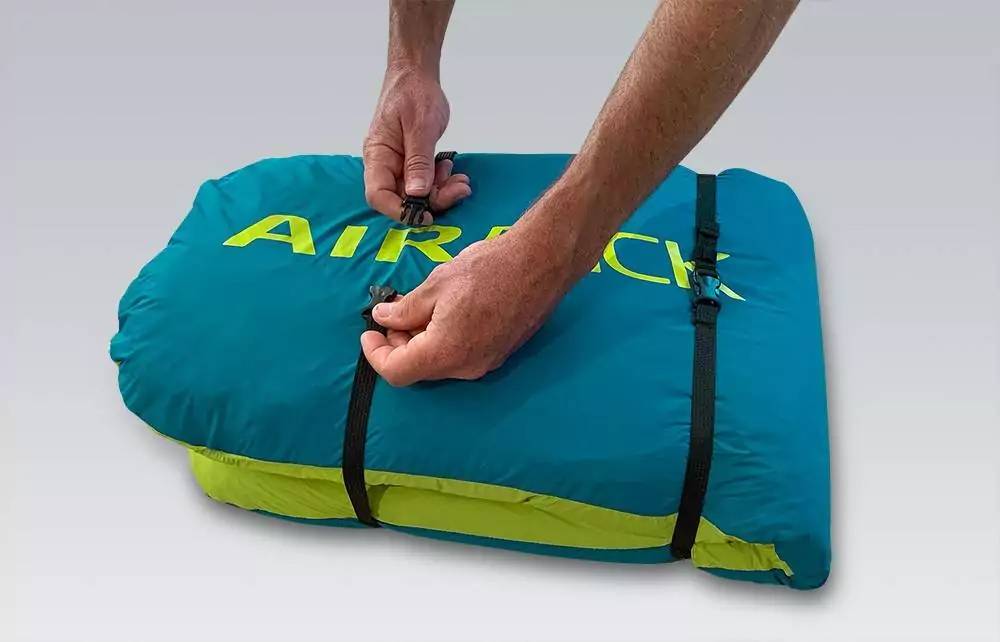 your LiVi – #lightwithpersonality Pack
Delivery
Glider
Goodies
Repair Materials and AirDesign Stickers