AirDesign was born in 2011.
Founders: Stephan Stieglair and Martin Gostner. Two men, one goal. To create the gliders they always wanted to fly.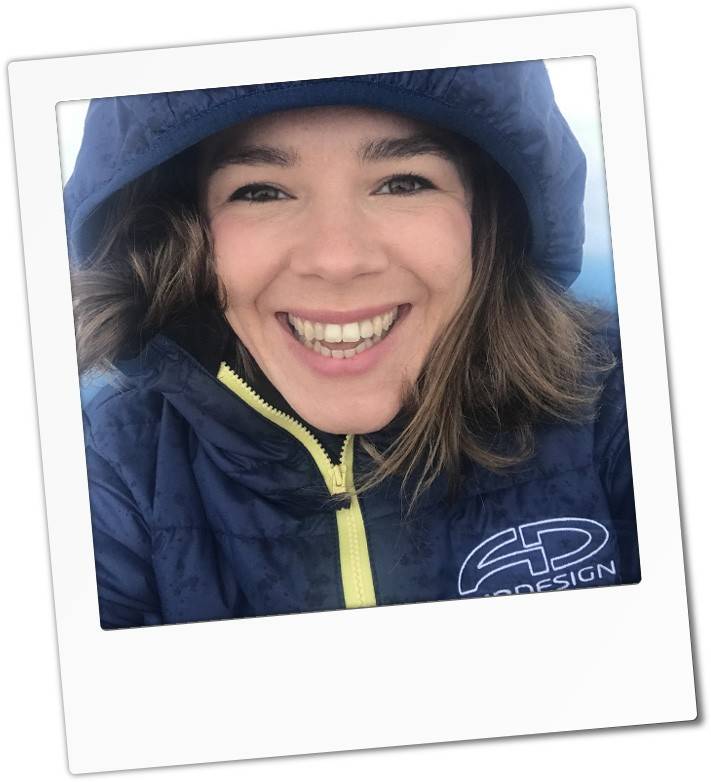 With a PhD in Neuroscience, nothing predestined Mathilde to become PR for AirDesign. Except maybe her consuming passion for paragliding, her tendency to tell stories and her infectious laugh. Her daily mission is to put the brand's philosophy into words and spread the voice in four languages. Challenge accepted!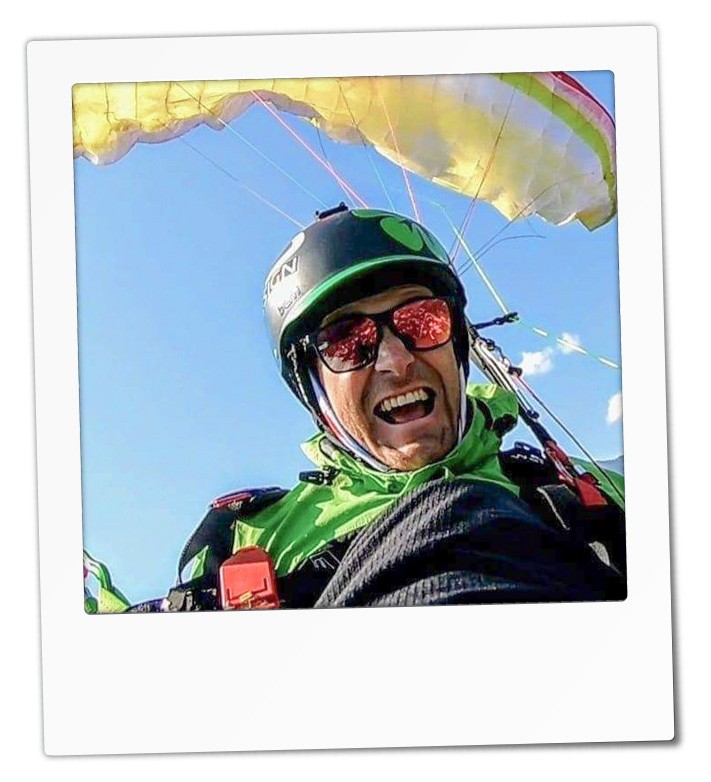 This guy could look insane on this pic but becomes very serious when talking about safety. Full time Test pilot since 2016, he works alongside Stephan. And they do complete each other: Mike is as talkative as Stephan can be silent. His best piece of advice: "you're the pilot, don't go if you don't feel it."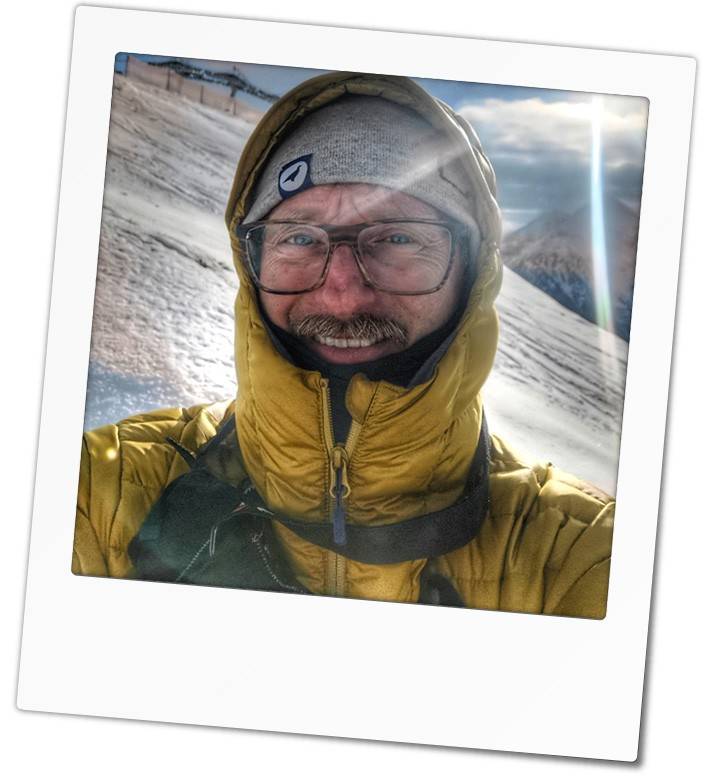 Did you see that glint in his eyes? That beautiful moustache? He is The chief designer, a real game changer and paragliding champion. Sly as a fox and stubborn as a mule! AirDesign cofounder, his motto: don't follow the others, let's make the gliders we like: safe, durable and fun. "With an AD glider, just be what you are." He says.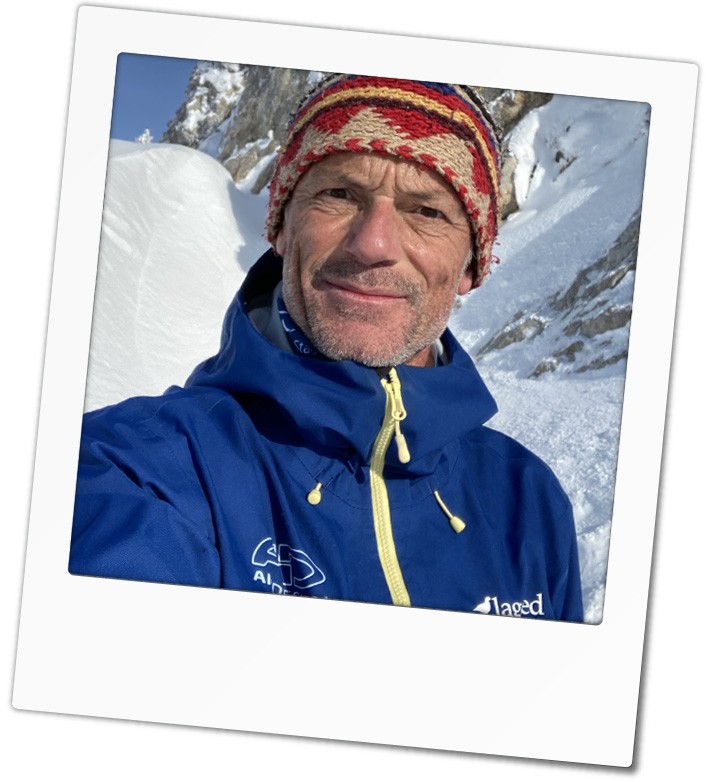 Don't be fooled by his serious look, this dude is as crazy as the rest of the team. Workaholic and deeply passionate, Nico is the marketing & sales manager when he doesn't come up with some quirky idea such as "we should make a superlight harness and call it Le Slip!".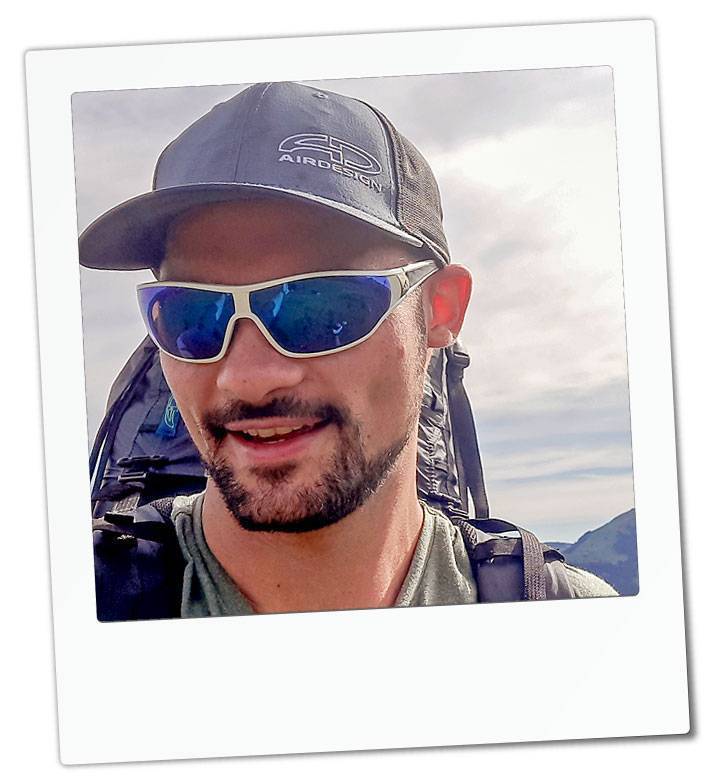 Christoph moved from Vienna to Tyrol to join AirDesign headquarters in Absam. "To work for a paragliding company with mountains close to home is a dream come true" he said. With a Master in "Sports equipment technology" he has always had an appeal for kite and paragliding. "How a piece of tissue made of lines and nylon can become a wing is fascinating!". This highly motivated and well prepared young man could seem innocent as a lamb but beware! He transforms into wolf when he's hungry!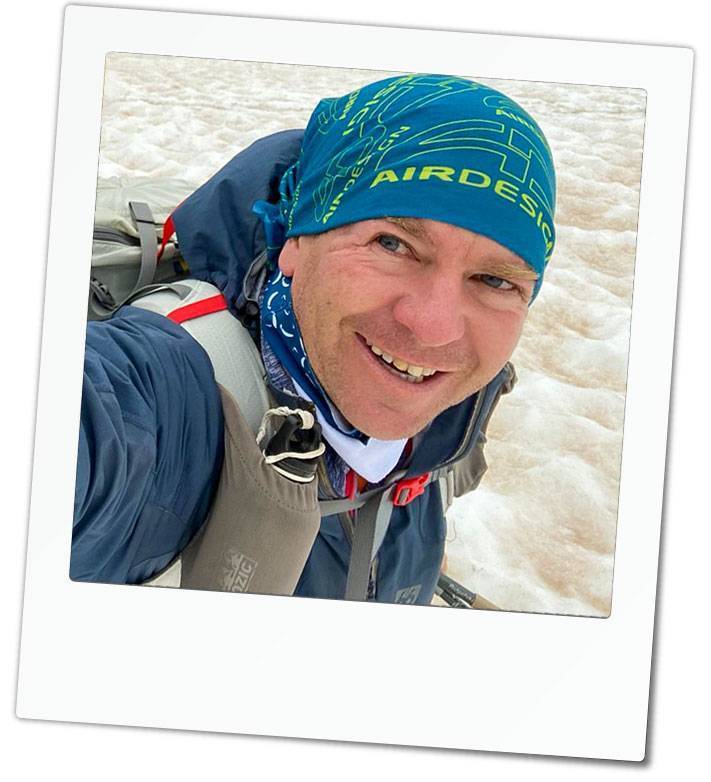 This guy has already had a thousand lives! Biology student, paragliding instructor, airship designer, test pilot, coach for the french aerobatic paragliding team, president of the Saint Hil Airtour since 2020… What could he possibly do to add a string to his bow? Well, designing harnesses for AirDesign was a good draw. A self-taught man, persistent and passionate, he says: "common preconceptions are made to be dismantled". Here we go!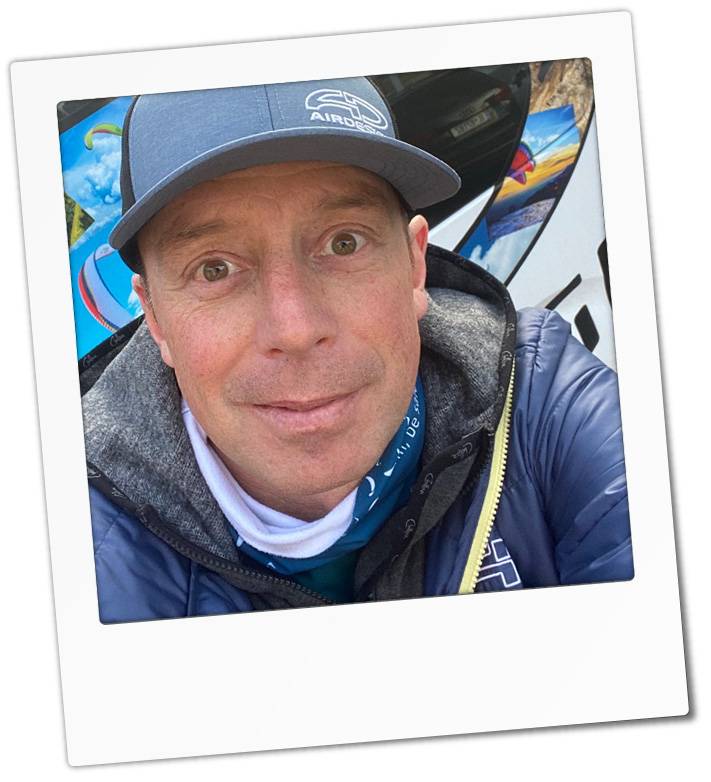 The nicest guy on earth is also a wise businessman. AirDesign CEO and cofounder, he keeps one word in mind: integrity. This is true for the product development and the relationship with partners and clients. He confides with a smile: "AD paragliders are made to create stories and memories."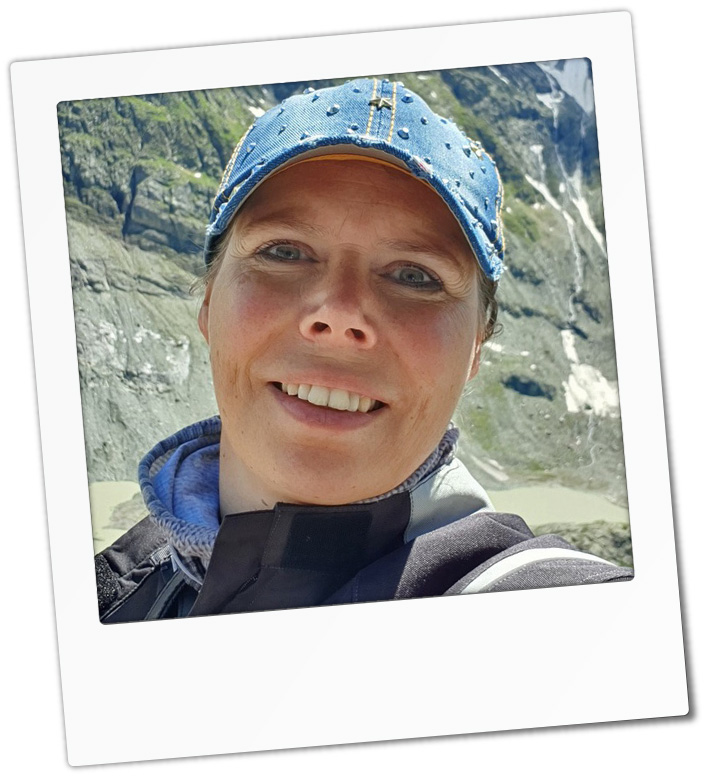 AirDesign bookkeeper's could have been an Egyptologist and deciphered hieroglyphics. Instead, she feels much better at AD, where she keeps figures under control and guarantees the financial balance of the company.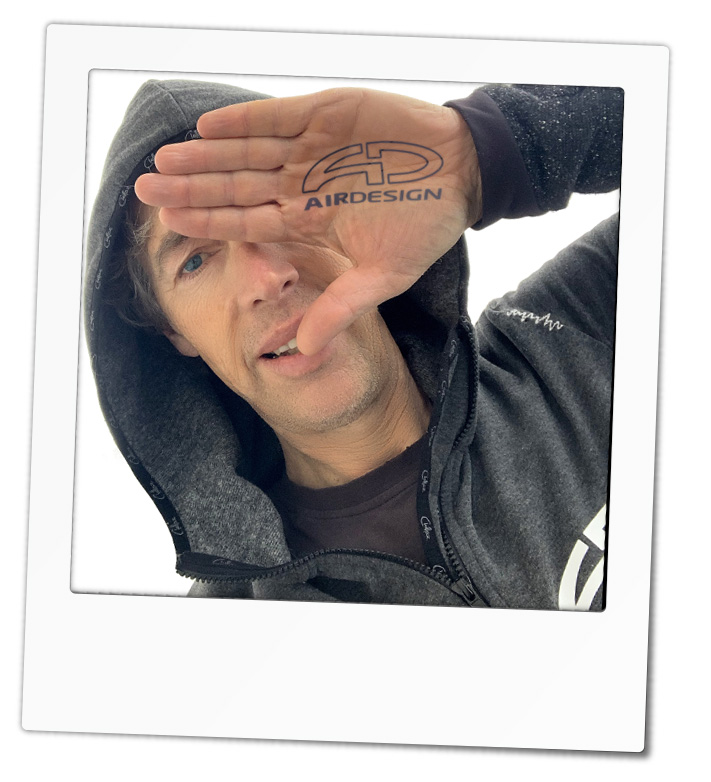 This mysterious man has more than one trick up his sleeve. His skills in design, IT and photography make him the mind behind the graphic design of our website, news and ads. His attention to the smallest detail is big as his size: huge!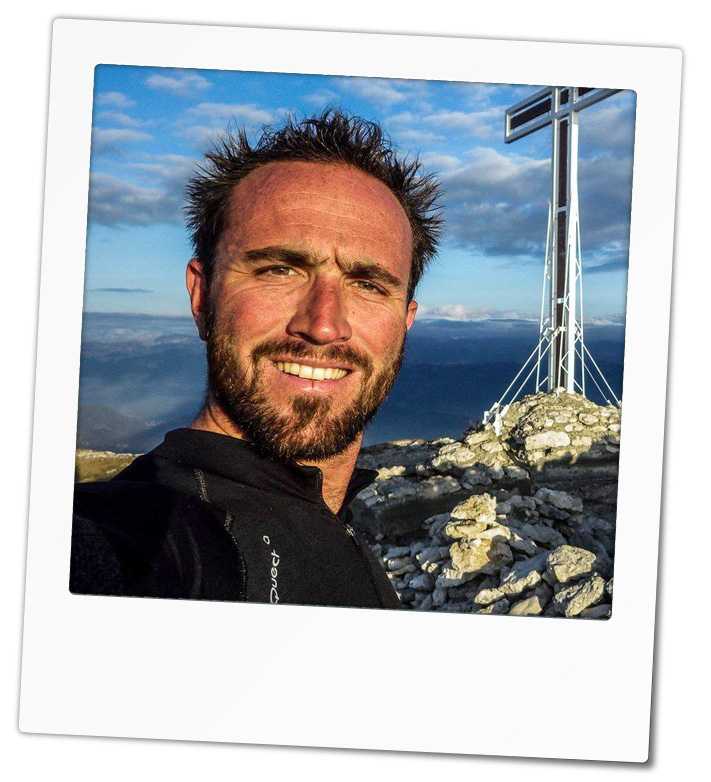 Niko is a kid of Saint-Hilaire du Touvet, the famous flying site of the Coupe Icare. He grew up with his eyes turned to the sky. It must be said that the large bay windows of his school offered an unequivocal spectacle: the first paragliders! His thousands of hours of groundhandling give him a feeling that many pilots would envy. At AirDesign, Niko wears two hats: photographer and sales manager for the French market. Humble and talented, he's the man for the job!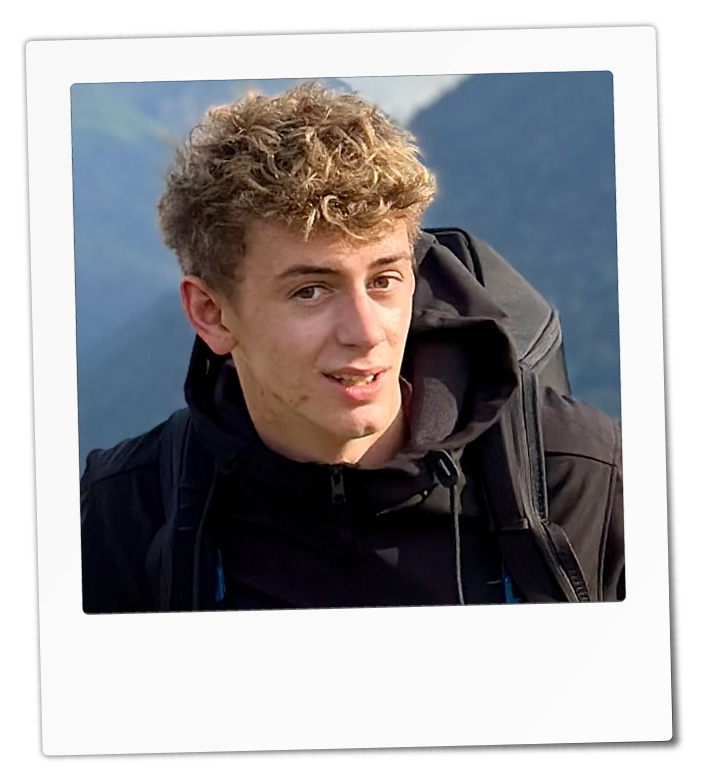 Give this boy a paraglider! He can do whatever he wants! Groundhandling, soaring, acro, XC, … he knows it all! But the best part is that he is super nice and so humble. Dylan is the youngest of the team and is in charge of the social media together with Mathilde. Always on the lookout for new content, he's doing just as well in video editing as under a paraglider, and that's an understatement!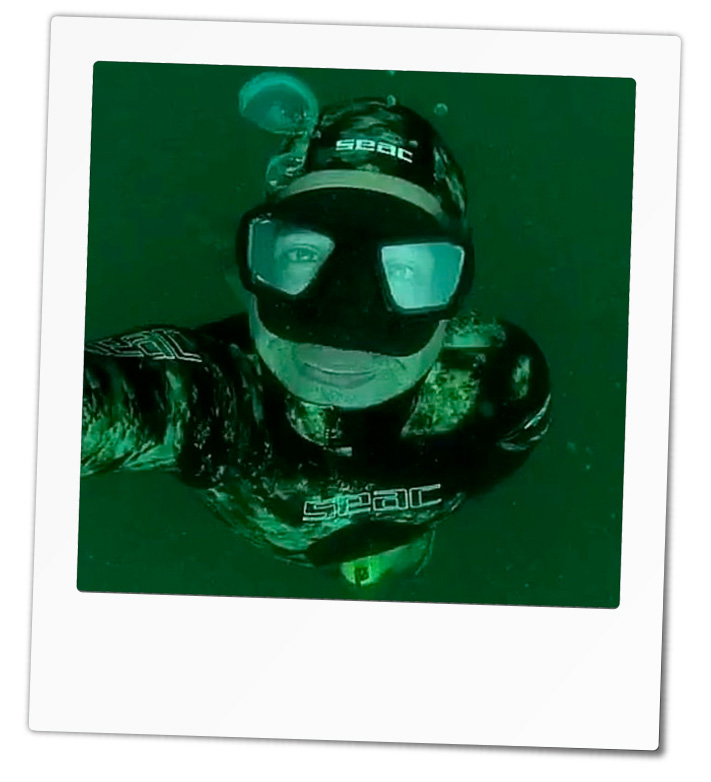 This guy boldly says he prefers the sea to the sky! Especially the Persian Gulf. "My first favorite sport is free-diving, I can hold my breath for 5'20" " Masoud explains. He also has been flying for 20 years and a paragliding instructor for 15 years. He was our importer in Iran since the start of AirDesign and in 2023 he joined our office in Absam to help expand global product sales. Enthusiastic and multitasking, Masoud hasn't finished surprising you.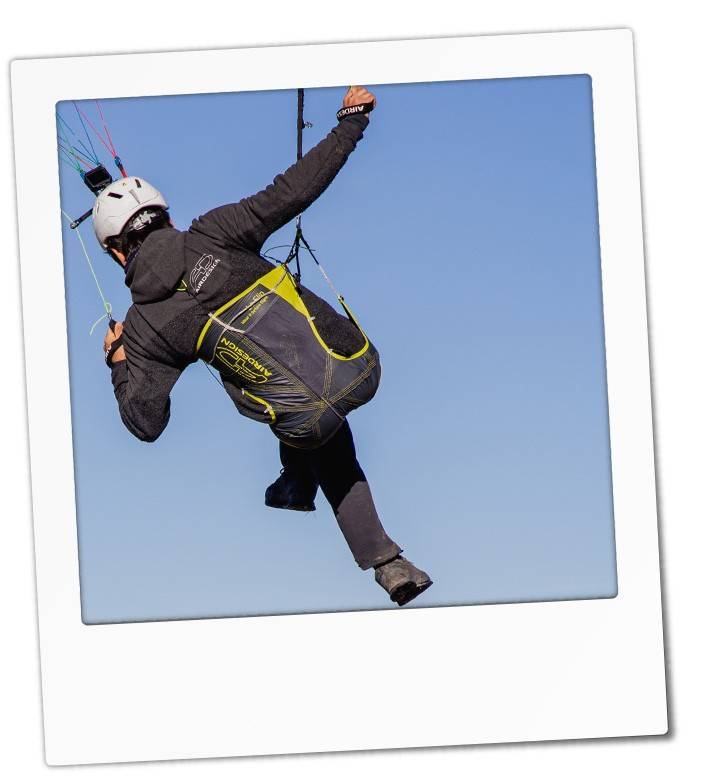 Hey! You' re part of it too! Pilots, dealers and importers… Mountaineers, athletes and rebels… You make AirDesign growing over the years thanks to your adventures. Let's keep it that way: break your own rules!