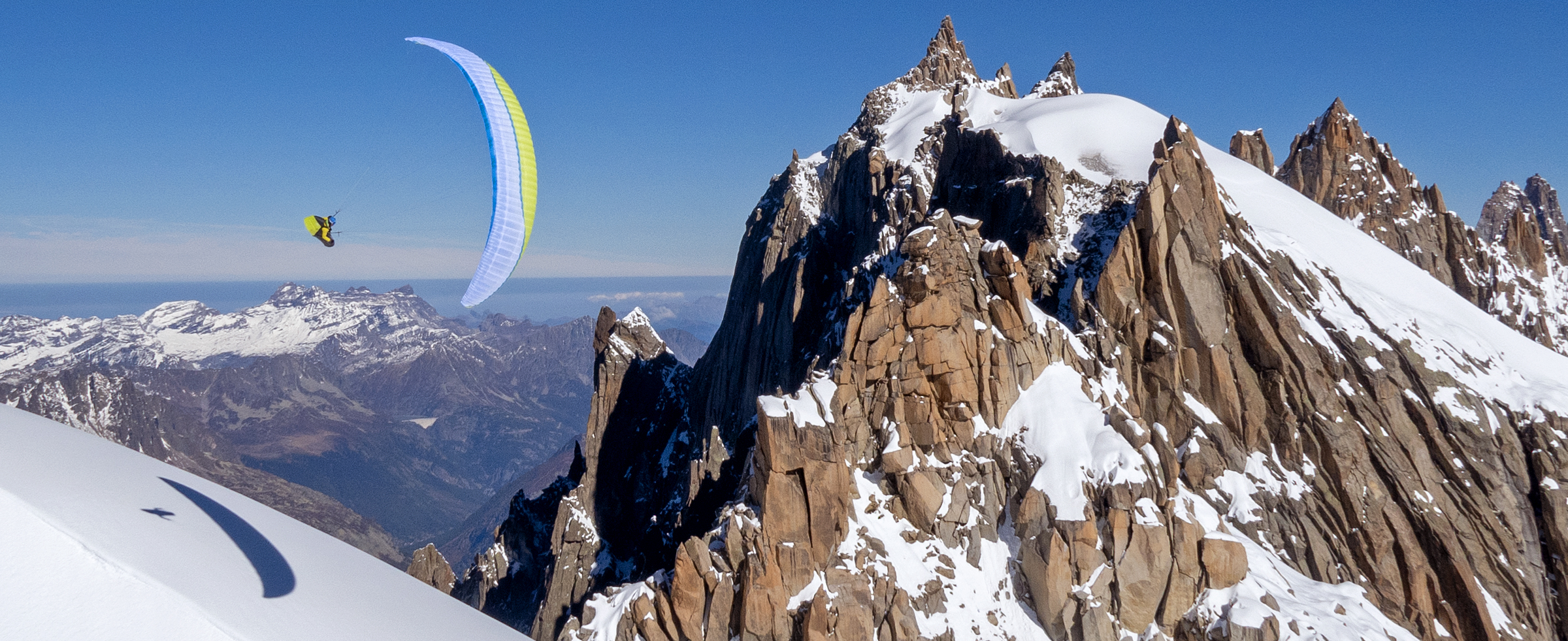 Archie was tense. His hands were sweaty, and his tie was too tight. He could feel the electricity in the air while staring at the door in front of him.
Being recruited by Stellar Cooper Advertising, New York's biggest advertising agency, was an opportunity as unexpected as it was providential. He was convinced that his thirteen years of teleshopping on the local Wisconsin channel had been a big plus on his resume.
The door opened, he took a deep breath and entered. He recognized the famous designer by his mustache and the agency manager by his resemblance to John Hamm.
It was his moment. So, he started:
"You lack some fresh air? Wanna escape? Do you feel the need for performance? Let's be honest, you fear that you will no longer be respected on your own local hill; you wanna be the one they are all lookin at, but you don't want to buy a Submarine for that."
He paused then resumed his speech with a funny glint in his eyes:
"At AirDesign, we got the solution that will make all the pilots in your club jealous. The new Volt is the fourth of its name but the first of its kind. It's more beautiful, more streamlined and more performant than ever. And why is that? Because it's a 2-liner! For the first time in history, you will benefit from the passive safety guaranteed by the EN-C certification and at the same time the almighty pleasure of flying a 2-liner!"
Archie was totally ecstatic and had to catch his breath. He remembered all these years spent selling coffee machines and
professional vegetable cutters and all the enthusiasm he had to put into it. However, this time was different, he really was enthusiastic. The young publicist was about to start again but he was interrupted by the boss.
-Thank you, Archie, we will call you back.
The designer waited for him to leave the room then turned to the agency manager:
-Man! Are you mad? Isn't it a bit too much?
-Sir, for the first EN-C 2-liner on the market, you need to give it all!
Volt 4 – electrifying performance
Intermediate

20%

20%

Advanced

80%

80%

Expert

100%

100%

Cross Country

100%

100%

Hike and Fly

100%

100%

Expedition

100%

100%

Cross Country Competition

100%

100%

Hike & Fly Competition

100%

100%
How to describe the Volt 4…
…in one word? 
…Pioneer
…in one image?
The power you feel when witnessing a thunderstorm.
…in one dream?
Flying with a 2-liner is not a dream anymore! Go for it!
"For every AD wing, we use a claim and a hashtag. For the Volt 4, we chose to stick to Electrifying performance and #speedmachine because it suits this fourth generation so well! It took us several years of development to finally design a package that fulfills our own requirements within the EN-C category. It's not only the allowance to use folding lines in the EN-C-Class that made it possible to certify the Volt 4 in that category – there is much more than this to make a good EN-C glider. We are rather looking at the pilot demands and then trying to make the glider following them. Fulfilling the norm is just the final act."
Did you know?
So far, 2-line glider technologies have been only used in advanced or competition gliders. With the Volt 4, AirDesign brings the benefits of the 2-liner to another level of pilots. With the passive safety of the EN-C class, the Volt in 2-liner brings you another level of performance with a new style of piloting. A far more stable leading edge will push you to use the bar even more, with a level of comfort, safety and confidence not known in the 3-liner brothers. Enjoy!
– Double coated Skytex, doubled seams and etching tape on edges: robustness is the key
– Unsheathed but color-coded lines (Aramid, Edelrid 8001U)
– The Volt 4 is delivered with 12mm aramid risers as standard. Superlight Dyneema risers available upon request (-130g)
– Full chord Nitinol rods not only saving weight and increasing robustness, but also allowing a super compact folding
– Seamless razor edge trailing edge: all seams are internal for a cleaner surface
Technical Specifications & Colors
The Volt 4 is certified EN-C and is aimed at the same type of pilots as its predecessors, with a major innovation: it's a two-liner construction!
Did you know?
AirDesign has been using double coated light clothes since the very beginning with awesome durability feedback. Combined Nitinol rods have shown their benefits for durability and folding, the exemplary aging of the Soar has proven it. The Volt 4 is a light glider but its durability is expected to be comparable or even better than many other heavier gliders.
Size
XXS
XS
S
M
ML
L
Area | Flat (m2)
20,05
21,50
22,94
24,68
26,42
28,16
Area | Projected (m2)
17,17
18,41
19,65
21,14
22,64
24,12
Span | Flat (m)
11,42
11,82
12,21
12,67
13,11
13,53
Span | Projected (m)
9,31
9,64
9,96
10,33
10,68
11,03
Aspect ratio | Flat
6,5
6,5
6,5
6,5
6,5
6,5
Aspect ratio | Projected
5,04
5,04
5,04
5,04
5,04
5,04
Cells
57
Total line Length
209
216
221
230
238
245
Weight (kg)
12mm Aramid risers
3,50
3,63
3,87
4,04
4,24
4,50
Weight (kg)
Dyneema risers
3,37
3,50
3,74
3,91
4,11
4,37
Start weight (kg)
60-73
70-82
80-92
88-103
99-115
110-128
EN Category
C
C
C
C
C
C
Take Off Weight is considered as the flight-mass (including Pilot, Glider, Harness, Reserve, Gear…)
DHV test reports include EN C certification with folding lines.
All tests carried out using these lines are automatically classified C, even if less demanding
Sail
• Top Sail : Porcher Skytex 27 classic II
• Bottom Sail: Porcher Skytex 27 classic II
• Ribs: Porcher Skytex 27 hard
Lines
• Top lines: Edelrid 8001/U-070, 090, 9200-035
• Middle Lines: Edelrid 8001/U-130, 190
• Main Lines: Edelrid 8001/U-190, 230, 280, 360
Risers: 12mm Aramid Strap / 3,7mm Dyneema Rope Edelrid Taurus
Maillons: 4,3mm JOO-TECH/Korea
SUPERLIGHT
WINGLETS
VORTEX HOLES
CROSS SHARK-NOSE *
NITINOL RODS
FLEX-RODS
3D-CUT
MINI RIBS
RAZOR EDGE (Full Internal Seams**)
UNSHEATHED LINES
SUPERLIGHT DYNEEMA RISERS
BS PULLEY CONNECTOR
* The Shark-Nose is assembled with crossed Nitinol rods, for the highest structural stability at all angles.
**No external seams on canopy. No hooking risk.
AirDesign has a small one
We work hard on every model to be able to maintain the behavior of the glider in terms of flying, and also outside the flight envelope, for all the certified weights, starting by the smallest ones. The certification of most of our wings starts at 50 kg because we chose to announce only what we have actually tested. And above all, because we make sure that the glider is efficient, secure and fun at this load and this is as important as the certification itself! Our aim is to have light pilots find the same pleasure to fly as heavier ones.More info

Special Colours desired?
Of Course, you can also customize this glider with the help of our configurator and order it in special colors!
The color combinations made on this simulator do not take into account the effects of transparency.
They are only indicative and allow you to give the information of choice of color to your dealer.
To better visualize the effects of transparency, do not hesitate to visit the various product pages of the site.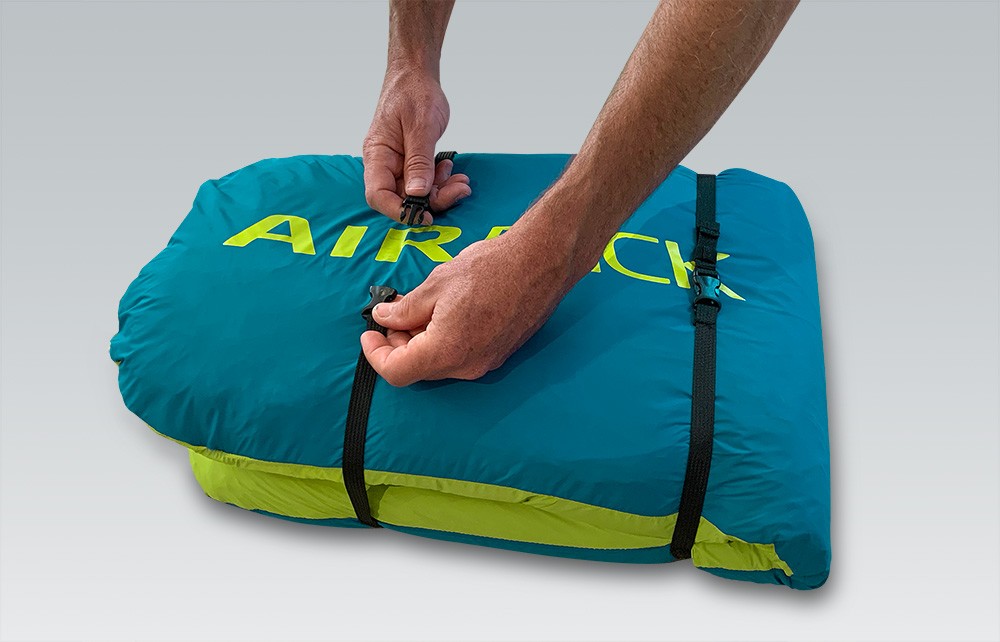 your Volt 4 – #speedmachine package
Delivery
Glider
Goodies
Repair Materials and AirDesign Stickers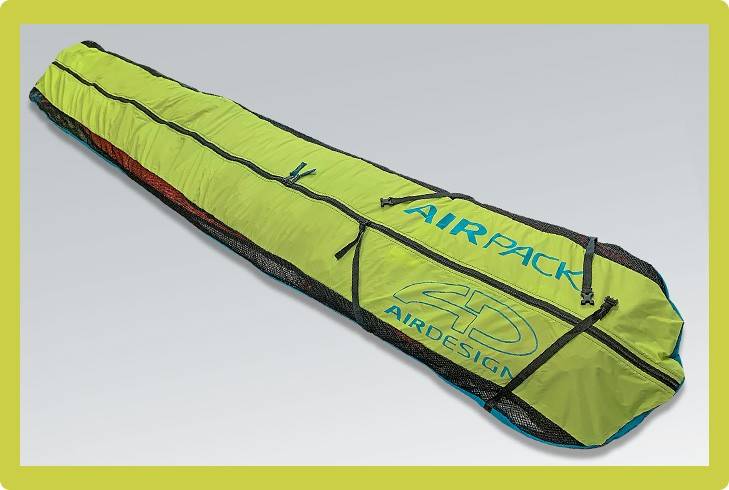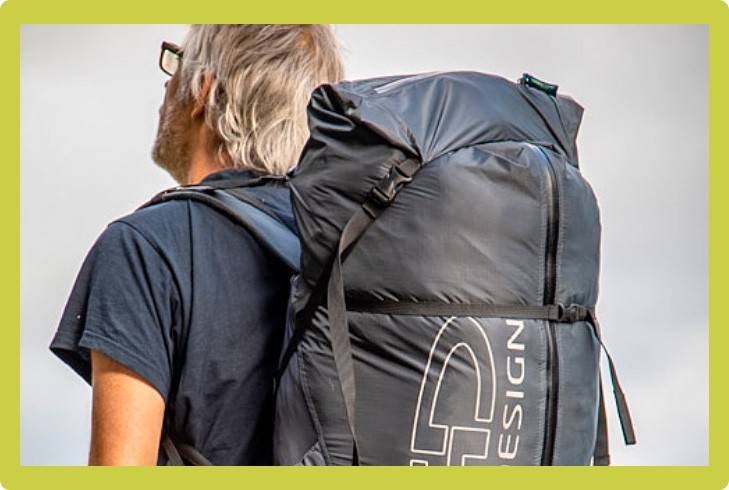 AirDesign – Hike&Fly "trail" Rucksack